Navigating the world of real estate is no mere task. It takes courage, knowledge, experience, and, more importantly, proper guidance to reap the rewards from the market. Each decision, from buying a property to selling it, from knowing where to invest in and where not to, has to be based on sound reasoning.
With decades of solid experience and relevant academic background in the real estate and investment sectors, Mohanad Alwadiya and Eng. Sameh Alwadiya will guide you to make the right decision regarding your personal or corporate investment portfolio. Get answers to all your real estate-related queries and gain insights that will change your life forever!
Define your financial goals
Find a promising property market
Acquire the right investment property
Choose between investing in ready and off-plan properties
Avoid the factors that make people lose in real estate
Understand the reasons why your property remains vacant
Find the best offers in the market
Find solutions to your investment problems
Make informed decisions about your real estate transactions
Assist in strategic planning when building your portfolio and more…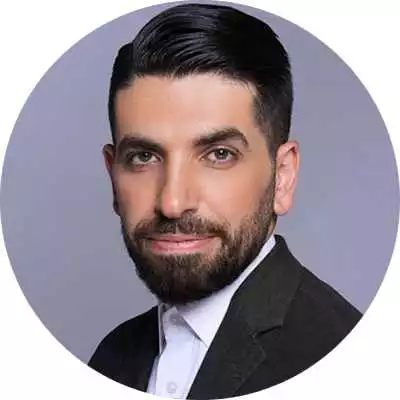 Dubbed 'The Wolf of Real Estate,' Mohanad Alwadiya is the most celebrated real estate and business multi-media thought-leader in the Middle East. He is the CEO of Harbor Real Estate, which managing mixed-use institutional portfolios worth over AED 15 billion and is the only agency to receive gold ranking 5 times in a row by the Dubai Land Department. Aside from being a best-selling real estate author, public speaker, and social media influencer, Mohanad hosts a top-rated weekly property reality TV show on Dubai TV and two real estate radio shows on Dubai Eye 103.8 and Al Arabia Radio. His book "Landlording – From Renting to Financial Freedom" sold more than 90,000 copies all over the world within 12 months of its release. Mohanad Alwadiya holds a master's degree in property management from Salford University and is currently finalizing his doctorate degree in Crowd Investment in Real Estate. Mohanad is listed among the 'Top 100 Most Influential business Personalities in the UAE' in 2018.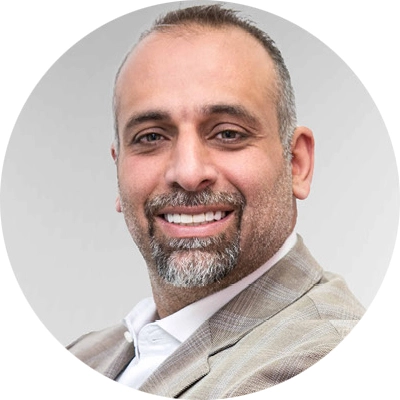 Managing Partner, Harbor Real Estate
With over 20 years of experience in real estate, Sameh has an unmatched track record in brokerage, project management, development, and owners' association representation. Combining strong ethics, innovation, and diligence with extensive accomplishments in transactional sales and new multi-site developments worth USD billions, Eng. Sameh has become one of the most respected and sought-after experts in the industry and advisor to most of the top investment and real estate CEOs and CIOs in the region. He excels at masterminding and executing complex joint ventures and mergers, managing mega projects from inception to delivery and creating amicable negotiations between all the involved stakeholders. Eng. Sameh has mentored hundreds of successful real estate professionals and is the go-to person for expert advice related to buying, selling, developing, managing or investing in real estate.
"Mohanad is so charming and easy to talk to that it makes looking at a house with them something I want to do on a daily basis!"
Karla Cavalli
TV Celebrity & Former Miss USA
"I asked my team to contact Harbor Real Estate because I love number 1; And Mohanad Alwadiya and Sameh Alwadiya always deliver the best advice and results"
Dr. Majid Naji
Celebrity Dentist
"From what I saw in the local newspapers and international magazines, and through my experience in "MEMAAR", I realized that Mohanad is not only "The Wolf of Real Estate", he is also the king of this industry."
Haya Alshuaibi
Actress & TV Presenter
"Immaculate advisory services that made my investment in Dubai a highly profitable and hassle-free experience."
Noor Stars
Internet Celebrity
"Mohanad Alwadiya creatively and effortlessly demonstrates that long-term real estate investment is surely the basis of generating sustainable wealth and achieving financial freedom."
H. E. Sultan Butti Bin Mejren
Director General of the Dubai Land Department
"Mohanad and Sameh Alwadiya outline a clear path towards focusing on strategies that lead to great results for any real estate portfolio."
H. E. Engineer Marwan Bin Ghalita
CEO of the Real Estate Regulatory Authority
"Mohanad Alwadiya and Sameh Alwadiya will inspire you to think about real estate and financial freedom in a new and decisive manner."
Imran A. Sheikh
Head of Investments & Acquisitions of Emirates REIT
"Mohanad Alwadiya and Sameh Alwadiya advised me on starting a real estate portfolio and growing it to help me achieve financial independence."
Lojain Omran
TV Presenter & Social Media Influencer
"If you're looking to achieve financial freedom through property investment and management, Mohanad Alwadiya and Sameh Alwadiya hit the mark."
Samir Derbas
Vice President of Finance & CFO of Saudi Airlines Real Estate Development Company
"With Mohanad and Sameh, there's never a dull moment. They are very knowledgeable – true experts in real estate and investment."
Saad Lamjarred
International Singer
"Mohanad Alwadiya and Sameh Alwadiya provide a clear roadmap that delivers tangible results in a smooth and refreshingly innovative manner."
Omar Subhi
Chief Finance & Asset Management Officer of National Bonds Corporation PJSC
A golden opportunity to converse with industry frontrunners for innovative solutions and sound advice on everything related to real estate and investment. Reserve a slot now!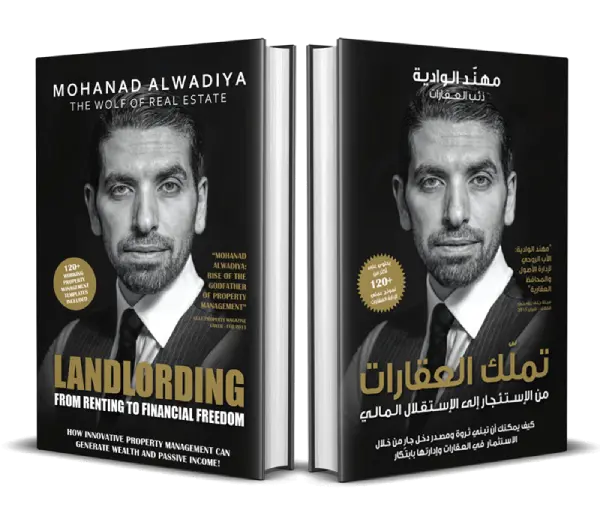 GET A FREE COPY OF LANDLORDING
Book a consultation for one hour and get a free copy of Mr. Mohanad Alwadiya's bestselling book: Landording — From Renting to Financial Freedom.*
STAY IN TOUCH WITH MOHANAD ALWADIYA
*Clients who have booked a 1-hour consultation session may collect their copy of the bestselling book: Landlording – From Renting to Financial Freedom from our headquarters in Dubai.
We at Harbor have played the property game for a long time. In fact, ever since we were kids! We have been planning, managing, renting, buying, and selling properties for as long as we can remember. Now, property is no longer a game. It's serious business that requires knowledge, experience and a dedication to our clients that kids just don't understand. But we do; which is why you should choose Harbor.
Passion for property… We were born with it!